'Sup dudes. Now I realise that the title of this post is either coming across as hostile or kinky but I can assure you that it is not hostile....kinky....maybe...depends on how you view it and what mess I actually end up saying through the course of it.
Now before you guys continue reading I am going to explain what this post is about so if it's something that is not really up your street you can navigate off this page and stop wasting your time (well, I wouldn't really count reading my stuff as a waste of time but for the sake of arguement let me just put it that way).
This post is going to be about VAMPIRES!
Ahhh see, now the whole 'Bite Me' title makes sense right?
Now I imagine a few of you less awesome beings are now using your mouse to close this page so I shall bid you goodbye until I come up with a topic that tickles your fancy. No don't apologise, It's okay, I understand...a little :/. To be honest I'd rather that only my bad ass vamp loving readers read this because I know that they will appreciate this.
Ok so introductory gas out f the way, time to get down to the good stuff.
Anyone that knows me (it doesn't even have to be extensively) knows that I am OBSESSED with vampires to a point where it is not actually healthy (trust me, if some vamp cornered me and said they were going to turn me I would run to them and press my damn throat against their fangs quick fast. Once I had turned I would go look one choong ting and turn him then we could be creatures of the night together for the rest of time...Ian Somerhalder watch your back init O_O).
Now let me explain my level of obsession, cause you lot actually don't understand how deep this thing goes...
75% of the books that I possess (and I have a LOT of books) are vampire related
I have read the ENTIRE Twilight saga more than 10 times (including the Bree Tanner Novella and even the unreleased Midnight Sun)
I have a pair of fangs (they're some shit one that you get at a costume store so I don't wear them outside...but I am contemplating getting the individual fangs...don't look at me like that, I'm not stupid enough to get the permanent ones)
I watch every vampire show possible, even if it's not REALLY about vampires, as far as I'm concerened, if theres a vamp in it then I am GOOD! Have you noticed that those shows have the best soundtracks? Vampire Diaries songs are my shit!
I am writing my own vampire story called Venom (which you can check out on my Wattpad http://www.wattpad.com/512738-venom )
My desktop and most themes on my phone/computer is a picture of one vamp or another
and much to my delight my parents actually call me 'vampire 'because I tend to sleep all day and be up all night. I'd so make a bad ass vampire...if only someone would bite me (looks at Damon Salvatore picture)
By now you guys are probably thinking 'Scotty...you are a fucking loser ¬_¬' and to those of you that may feel that way I say 'Screw you guys, only COOL people fuck with vamps' *high 5 all the #TeamVampire massive* bullet.
If I'm being honest, I think that the reason so many people find vampires appealing is because they are very sexual creatures, even when they are not being sexy. They just have this air about them that screams 'I am a sex god' all the damn time. Everything about them is so intense, so animalistic, so powerful, so...OOOWEEE!
Aside from when it's one of those savage 'I'm gonna tear out your throat bitch' bites, they make being bitten look better than fucking sex itself. Many a time I have watched Bill bite Sookie (these are characters from the popular HBO show 'True Blood' for those that don't know) and I think O_O...'Well God damn! He aint even nice and I would let him bite me same way!' (don't look at me like that, you know you've thought it too) though to be honest I would prefer to be bitten by Eric's sexy ass (I know you've definetly thout THAT).
My goodness if Edward Cullen doesn't make a bitch wish she could NOT have sex with him! The way he does NOT have sex with Bella is fucking EPIC ta rass. I would so hold hands with him *swoon* we could NOT have sex with each other all flippin day and it would be heaven!
Now there is the whole downside of the fact that they are DEAD which kind of puts you off them...a little...but then you realise that they are all HOT tortured/broody/with an evil streak (bad boy fantasy sorted)/worldy/rich/filled with angst, and apparently vamp sex is DA SHIT, so that whole 'dead' thing becomes less of an issue...well to me anyway *shrug*.
I realise the more I speak about them, the neekier I sound but I actually don't care. I LOVE THEM.
I would like to take this moment to thank Stephenie Meyer for making Vampires the IN thing again because she has actually made my world a better place...by that I mean vamp stuff is a LOT more accessible. By the way, if you haven't read the Twilight saga, you suck ass! That shit will make you wanna go find a white man, gel his hair into one fucked up style, then dash some glitter on him *yeah bitch, sparkle for me*. Boom bam, he's you're very own Edward Cullen. You may now hold hands and let him smell your skin then tell you how are like a drug to him then get the best hand hold of your LIFE! That is some romance fo yo ass aint it!
Now I feel that after droning on about them I feel that is is only right that I list the hottest vamps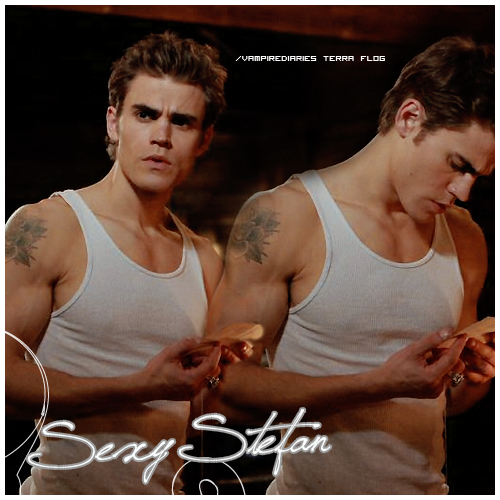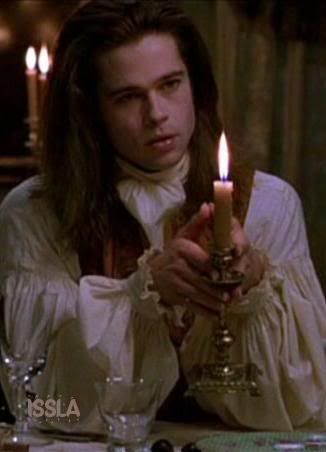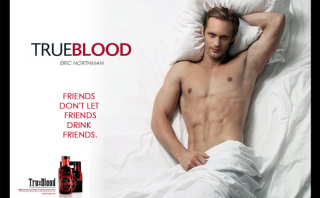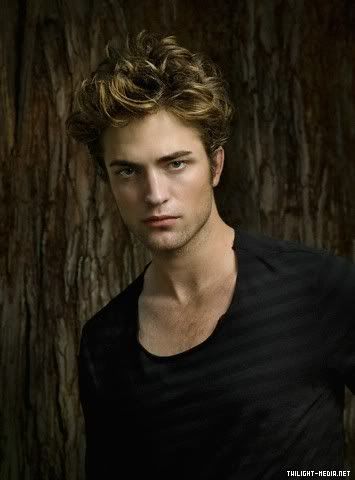 Right so I couldn't think of anything else to say but now I have a strange hankering to read Twilight again so I can swoon over Edward and then get angry that boys out there aren't like him. I want someone to watch me sleep and tell me that I am their life then constantly battle with themselves for wanting me so much dammit! Bella is living the fucking DREAM I tells ya!
Ok I'm done being neeky now (by neeky I meant SUPER COOL).
Later guys